This homemade window cleaner costs pennies to make and can be used for so many other things besides windows - cutting grease, countertops and more!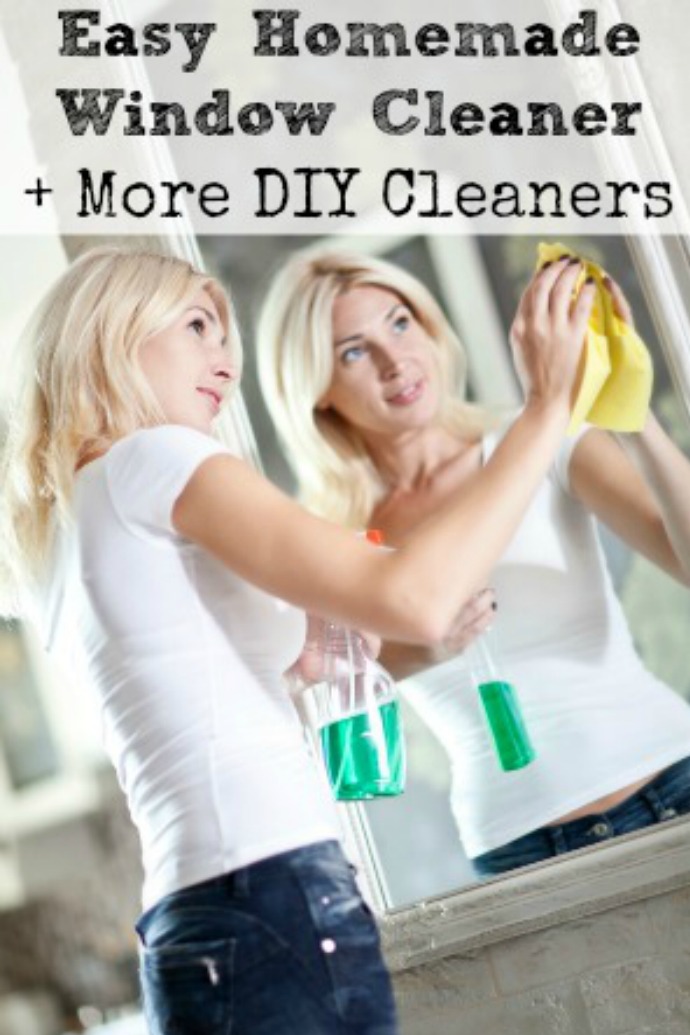 If you have been following this site for a while, you know that I have been getting in to a more natural lifestyle, from using essential oils, to making my own cleaners to making more and more copycat recipes of my favorite restaurant and convenience items.
Well - now I am here to tell you about the easiest and cheapest cleaner that you will ever make....homemade window cleaner!
Why do you want to make your own homemade window cleaner?  Well - first of all - this recipe is CHEAP!  Second - it is all-natural, family and pet-friendly.  Why have an arsenal of cleaners with a bunch of ingredients that you can't even pronounce when you can easily make an effective window cleaner that you know is safe for your home?
To make it, you will need:
And that's ALL that you need!  Just combine equal parts vinegar and water in your spray bottle and if desired, add about 10 - 15 drops of essential oils.  The essential oils will not only give your homemade window cleaner a nicer scent, but both orange and lemon essential oils are great at cutting through grease and will allow you to use this homemade window cleaner all around the house as an all-purpose cleaner!
Looking for more homemade cleaners or natural solutions to common problems?  Try these:
Homemade Window Cleaner