These cranberry orange muffins are simply delicious & chances are you already have everything you need to make them. They freeze beautifully!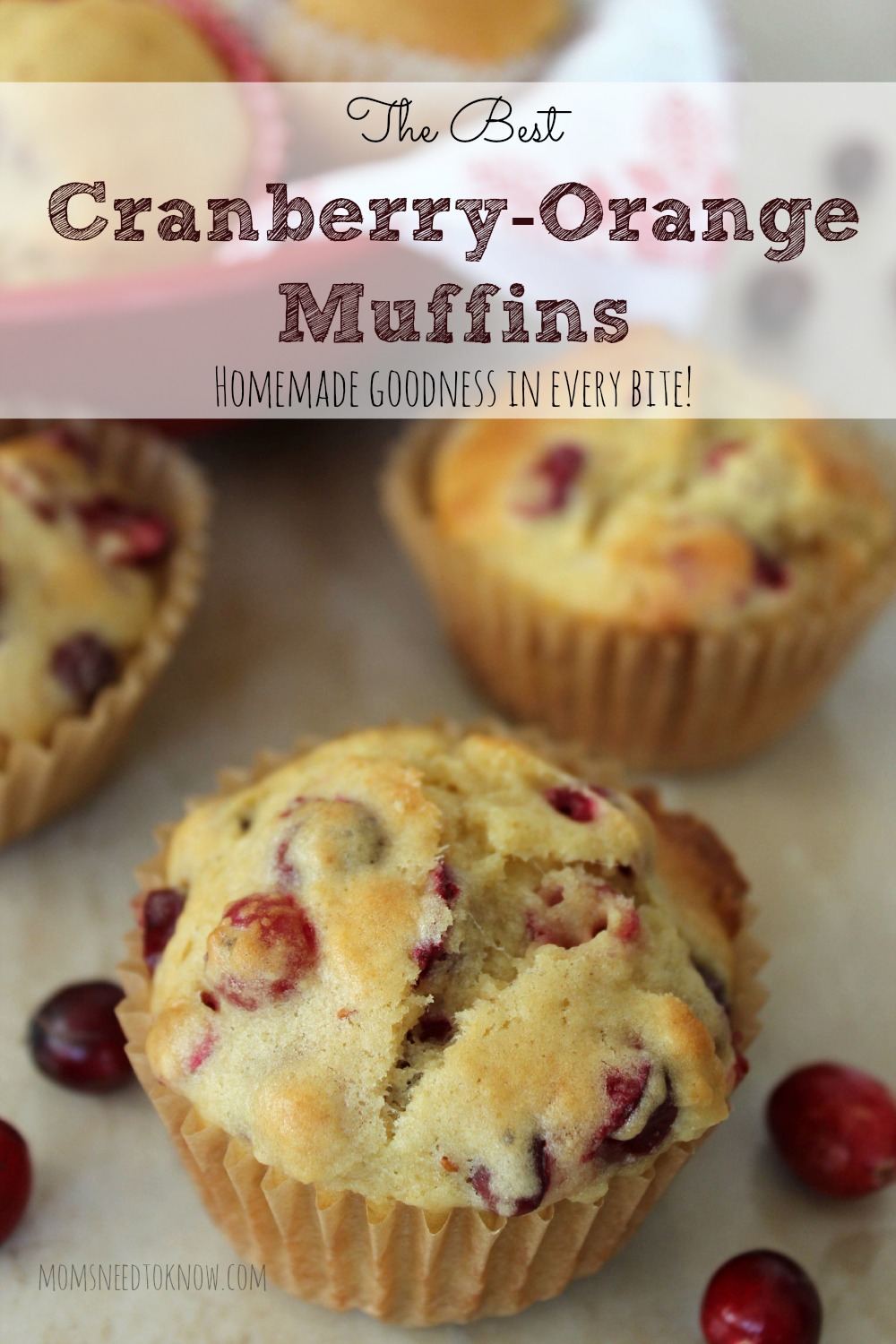 At this time of year, pumpkin-flavored foods always seem to get top billing, be it everyone losing their mind over Pumpkin-flavored coffee (and you really should try my copycat recipe for Starbucks Pumpkin Spice latte) or even making everything from pumpkin pancakes to pumpkin parmesan risotto!
But pumpkin isn't the only awesome fall flavor. There is also cranberry! Cranberries really get the short straw when it comes to fall recipes, but I love them all the same. I actually eat them all year long (in dried form) on my salads and in muffins.

But this is the time of year when you can actually find FRESH cranberries! They are so cheap and so delicious but, at least where I live, you can only get them fresh for about 6 weeks per year. That is why I like to make a triple batch of these and freeze the extras. I might actually make a triple batch of these cranberry orange muffins about 3 times during "cranberry season" and have them for much longer.
Of course, when I can't get fresh cranberries, I just make do with dried cranberries. They do plump up during the baking process, but it just isn't the same......although have you tried my Cranberry White Chocolate Macadamia Popcorn recipe yet? Dried cranberries are pretty stinkin' good in that one!
Hennyway.....
What goes better with cranberries than oranges? Seriously - think of any cranberry recipe you have ever made (including my homemade cranberry sauce). The orange flavor just "lifts" the flavor of the cranberry for an out-of this world combination!
This is a recipe that you are going to want to mix by hand.  As much as I love my KitchenAid, you need to pull out the old-fashioned mixing bowl and wooden spoon.  It is just too easy to overmix the batter and the next thing that you know, you have muffins with pointy tops!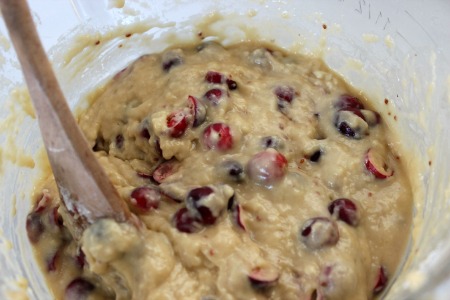 Because I remember exactly 2 things from my 9th grade Home Economics class.....how to sew a shark pillow (don't ask) and that "pointy-top muffins" are because the batter was overmixed (although I also remember that my Home Ec teacher seemed to have an unnatural attachment to Bisquick....must be from having to come up with easy recipes that could be mixed, baked and eaten in 42 minutes!)!
Scroll down for the directions!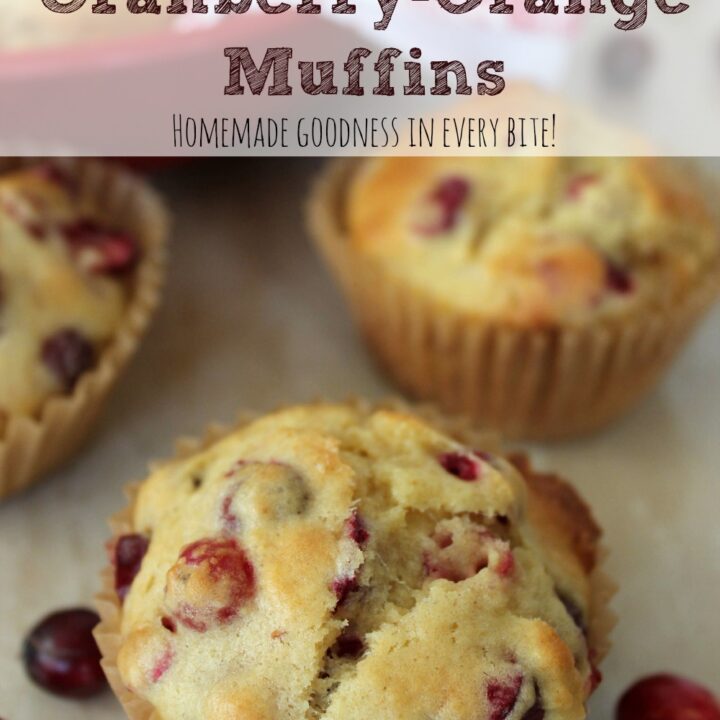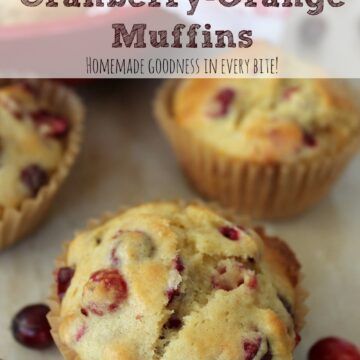 Ingredients
2

cups

Flour

3/4

cup

Light Brown Sugar

2

tsp

Baking Powder

2

Eggs

3/4

cup

Orange Juice

1

Tbsp

Orange Zest

1/3

cup

Vegetable Oil

1

cup

chopped Fresh Cranberries

or 1 cup dried, if you can't find fresh cranberries
Instructions
Preheat oven to 375.

Line muffin pan with paper liners (if you want to skip the liners, you can - just spray the muffin tins with non-stick spray)

Mix together flour, brown sugar and baking powder. Set aside.

Beat together eggs. orange juice, zest and oil.

Add wet ingredients into the dry ingredients just until moistened.

Fold in cranberries.

Spoon into prepared muffin pan.

Bake for 20 minutes or until golden brown.

Cool on a wire rack.