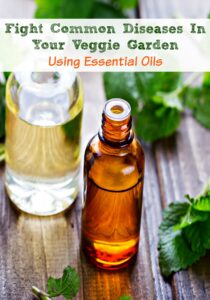 Organic gardening means gardening without the use of synthetic pesticides, insecticides or herbicides unless they too are organic. The first step in fighting common diseases or pests is to be able to identify what you are looking at. That is definitely the hardest part. Here are ways to identify and how to Fight Common Diseases In Your Veggie Garden Using Essential Oils.
I personally use and endorse Young Living Essential Oils, but most of these oils can be found online or in your favorite health foods store!
Blights
Identifying the different types of blight might be the easiest as it comes on pretty quickly. Suddenly the leaves or branches stop growing, wither, and then rot and die.
Early Blight (Alternaria blight)
Early blight is fungal and affects vegetables and fruit trees. Large brown and black spots form on leaves in concentric rings. You will first notice early blight on lower leaves. Dark, sunken areas on potato tubers is also early blight. To prevent early blight you need to have good air circulation and choose organic seeds resistant to the disease.
Solution: Make a baking soda spray, apply two weeks before the time of year when symptoms first appear. Add 10 drops of Tea Tree Oil to the bottle once the symptoms appear and apply twice a week. 
Late Blight (Phytophthora blight)
Late blight affects tomatoes, peppers, and potatoes. On lower leaves there are water-soaked spots on top and a white fuzzy growth on the underside. The late blight pathogen overwinters on infected plant debris and potato tubers. Remove and destroy all infected plants and do not put them in the compost pile. To prevent late blight, plant in well-drained soil, keep foliage dry, and use resistant varieties.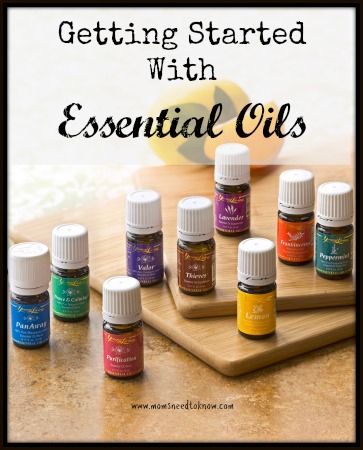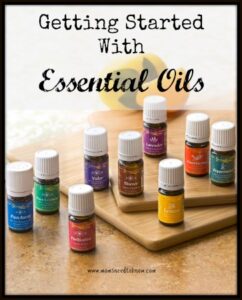 Solution: A compost tea sprayed when first signs of symptoms appear. Add in 10 drops of Oregano or Thyme Oil to the compost tea when spraying. 
Wilts
Basically, wilting occurs when plants aren't watered enough. This is when bacteria or fungi attack and can cause permanent wilting. Both Fusarium and Verticillium Wilt attack vegetable gardens. The leaves or plants wilt and can turn yellowish and die. Remove any leaves or stems right away when you see this happening. Prevent this by rotating your crops and watering regularly.
Solution: Spray plants with water and 10 drops of either Rosemary, Oregano, Thyme, or Tea Tree Oil. 
Club root
Club root is the nemesis to the vegetables in the cabbage family. These infected plants wilt during the heat of the day and their older leaves yellow and drop. It also will distort the roots and affects future growth. The easiest solution is to grow your own organic seedlings and raise the soil pH to at least 6.8 before planting with compost and earthworm castings.
Solution: Spray plants with water and 10 drops of either Lemon Essential Oil, Oregano, or Tea Tree Oil. 
Repel Insects
Insects can be the death of a garden in just one afternoon. Luckily, there are a few different organic ways to get rid of aphids, beetles, caterpillars, and other garden pests. Rosemary, Peppermint, and Clove Oil work quite well on repelling everything from fleas, flies, mosquitos, aphids, squash bugs, white flies, ants, beetles, and caterpillars. Use Thyme Oil for biting insects like ticks, roaches, or chiggers. Cinnamon oil is also great to use inside the home to get rid of ants. For very large pest infestations in the garden, use Neem Oil.
Solution: Spray plants with water and 10 drops of either Rosemary, Peppermint, and Clove Oil 
By using essential oils and correctly identifying the pest or pathogen in the garden, you can easily use organic methods to keep your garden healthy and thriving.
How do you fight disease and pests in your vegetable garden?

Not using oils yet? Find out more about Essential Oils on my Getting Started With Essential Oils post and be sure to check back as I share more awesome uses for the Essential Oils that are included in the Young Living Premium Starter Kit! Don't forget that you can get a free Essential Oils Reference Book when you purchase a Premium Starter Kit!
Disclaimer:
These statements have not been evaluated by the Food and Drug Administration. The information on this site is not intended or implied to be a substitute for professional medical advice, diagnosis or treatment. Please confirm any information obtained from or through this web site with other sources, and review all information regarding any medical condition or treatment with your physician. Never disregard professional medical advice or delay seeking medical treatment because of something you have read on this website. This information is not intended to diagnose, treat, or cure any disease.