It is summertime and that means one thing - lots and lots of iced tea! While my children (and my husband) much prefer when I make them my homemade lemonade recipe (although I wish they would drink my spinach lemonade recipe), I have been an iced tea addict for as long as I can remember (and since I don't put sugar or sweetener in my iced tea about 95% of the time, it is much better on my waistline!)
I don't know about you, but I love to make a pitcher in the morning to go with my day's plans. Depending on what I am serving, I can make a certain blend, add fresh fruit, and even add in essential oils. Check out these essential oils to mix in with your iced tea, either for flavor or for one of their many therapeutic uses. (Note:  I personally use and endorse Young Living Essential Oils, but most of these oils can be found online or in your favorite health foods store!)
Orange Essential Oil
One great thing about Orange Essential Oil is just how versatile it can be. You can mix it with straight black tea or add a couple drops to a pitcher of green tea. Just a couple drops of Orange Essential Oil is like squeezing dozens of fresh oranges straight into your iced tea! Orange Essential Oil helps to give you a bit of energy to boot, so it is a great tea to have in the afternoon when you need a little pick me up. To venture out from just Orange Essential Oil, break out the Citrus Fresh Essential Oil blend as it is so dang yummy on a hot summer day!  I even add Citrus Fresh to my water - it just gives it such a nice flavor!

The Tao of Tea, Black Mango Black Tea, Loose Leaf $7.60
Ylang Ylang Essential Oil
Ylang Ylang Essential Oil is one of my faves to add to a pitcher of Earl Grey or herbal tea. I like to pour a tall glass of this tea over ice and add in a drop of either Lavender Essential Oil or Bergamot Essential Oil. It is so calming and relaxing and just perfect for those weekends when you want the world to slip away.
Thieves Essential Oil
The last thing you want when you are enjoying the dog days of summer is that dreaded summer cold or allergy attack. Now, Thieves Essential Oil might not taste the best, but it is hard to argue with how well it fights off those little bugs that get us sick. Add just a drop or two to strong black tea. Then add in a drop of Cinnamon Essential Oil and Orange Essential Oil. This combination will help combat the sniffles, plus give you an energy boost, so don't drink it too late in the day!

The Republic Of Tea Double Infusion Iced Tea Pitcher $29.95
Do you add any essential oils to your iced tea? Which are your favorites?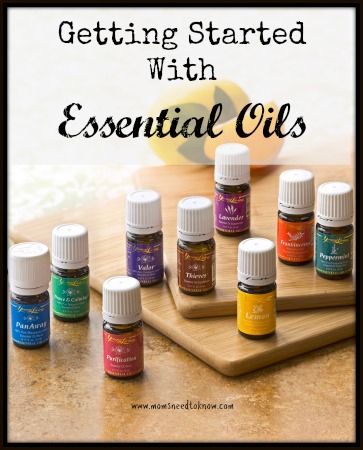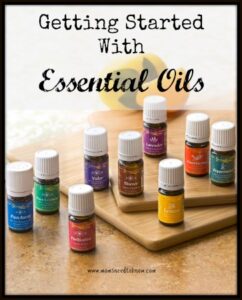 Not using oils yet? Find out more about Essential Oils on my Getting Started With Essential Oils post and be sure to check back as I share more awesome uses for the Essential Oils that are included in the Young Living Premium Starter Kit! Don't forget that you can get a free Essential Oils Reference Book when you purchase a Premium Starter Kit!
Disclaimer:
These statements have not been evaluated by the Food and Drug Administration. The information on this site is not intended or implied to be a substitute for professional medical advice, diagnosis or treatment. Please confirm any information obtained from or through this web site with other sources, and review all information regarding any medical condition or treatment with your physician. Never disregard professional medical advice or delay seeking medical treatment because of something you have read on this website. This information is not intended to diagnose, treat, or cure any disease.