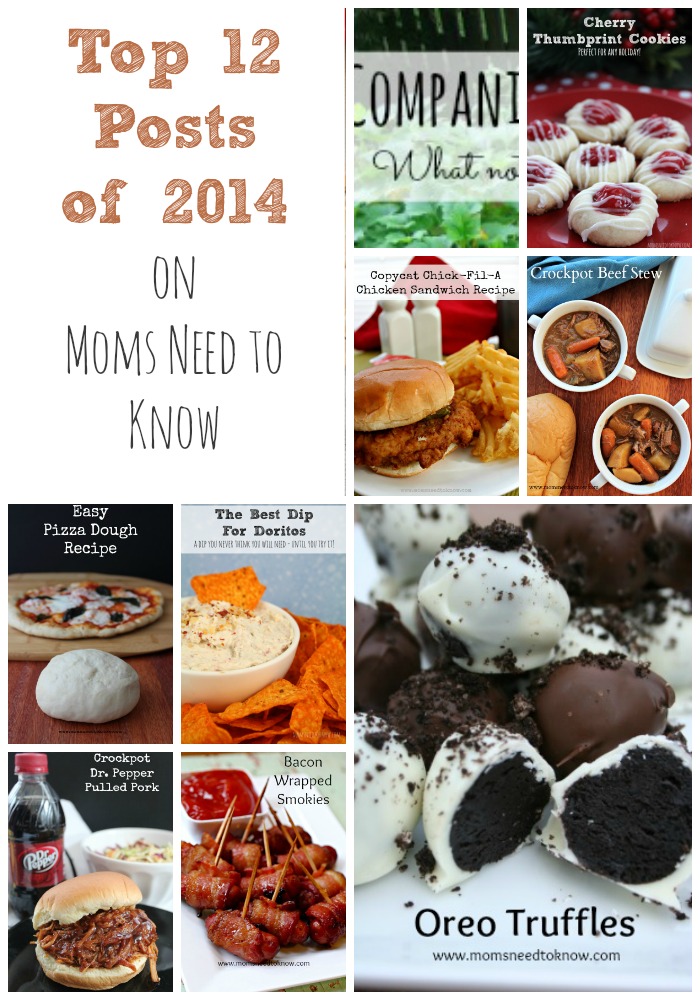 2014 was an amazing year on Moms Need To Know.  We were able to successfully transition from just another deal blog to a website that (hopefully) provides many mom-friendly recipes, tips and savings.
Looking back on 2014, it is amazing how much of a change I have seen since 2013.  If I look at my stats from 2013, many of my top posts included deals that were time-sensitive.  While I don't argue that those posts helped a great many people save money at the time, I like to look at the stuff that I am posting these days and know that those posts can provide healthy (and some not-so-healthy - but FUN) recipes and tips that help you save money week after week and year after year.
The top 10 posts (based on how many readers viewed them) show that I have accomplished that goal....because they are all ones that work towards finding you long-term savings, both in the kitchen and in the grocery store.
So without further ado, here are the top 12 posts (once again, based on how many people saw the posts) on Moms Need To Know for 2014:
Companion Planting | What NOT To Plant Together - this article was a real eye-opener for me.  It was written with the help of my friend who is a Master Gardener it's a thing - a prestigious thing actually) and before I published it, I ran it by my mom who is also a Master Gardener.  Still, I received many emails and comments telling me how wrong I was.  Then again, I received even more emails telling me "so THAT is why I have had problems in my garden!"

Best Dip For Doritos Recipe - you simply have to try this recipe.  Never again will you be content with undipped Doritos!
Thanks for a great 2014!