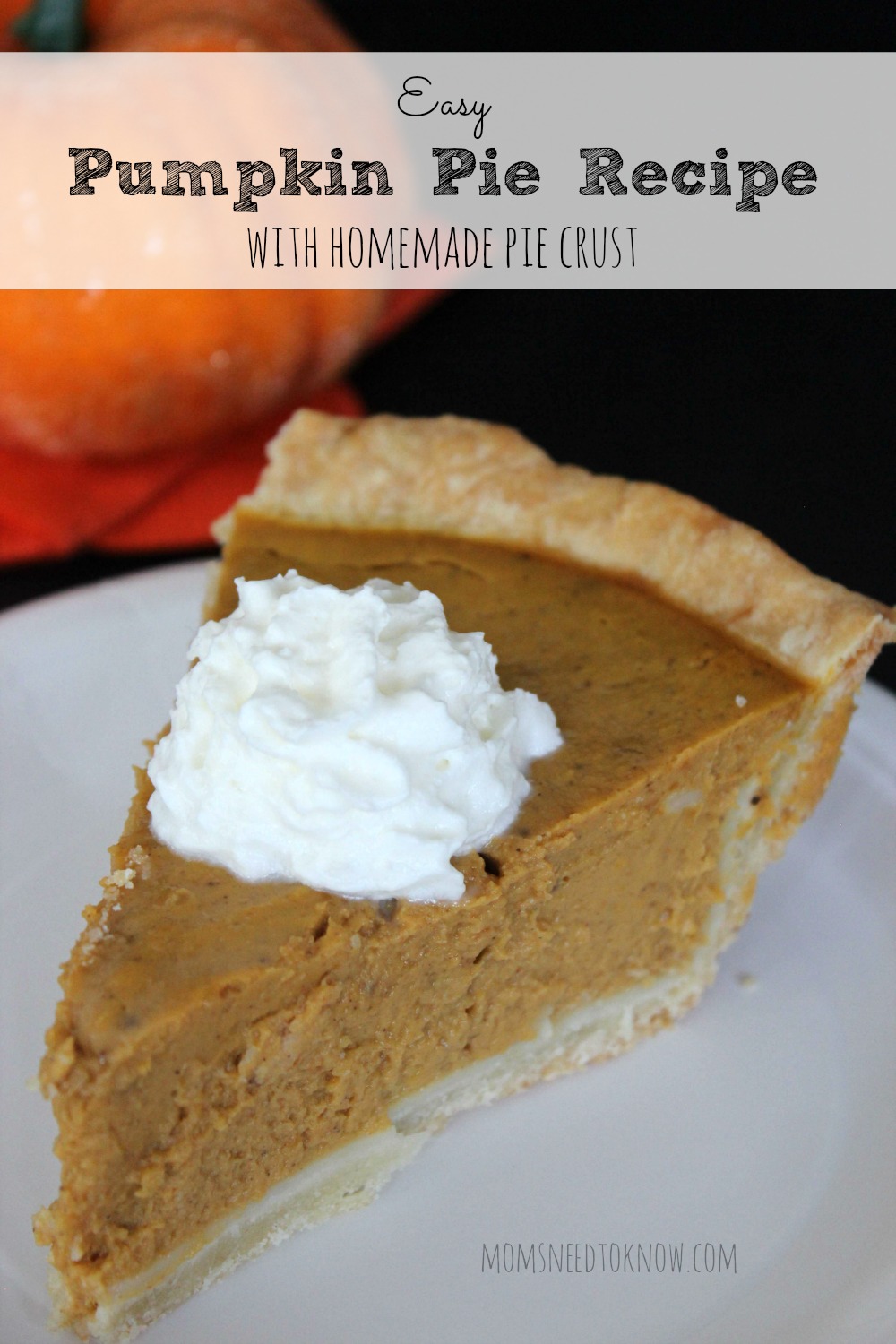 If there is one thing that we are "serious" about in my family when it comes to holidays, it is our pies (and desserts). They are a big deal with us and we never buy them pre-made - we always make them from scratch.
Our Thanksgiving dessert table will likely include a Cherry pie, a lemon meringue pie, a pecan pie, a butterscotch pie as well as a cookie tray (I told you, we go nuts!). And of course, there will be a pumpkin pie (with homemade whipped cream, of course!).
If you have never made pie crust before, you are going to be shocked at how easy it is to make (especially if you have a food processor) and I hope once you make it, you will never go back to buying pre-made crusts again!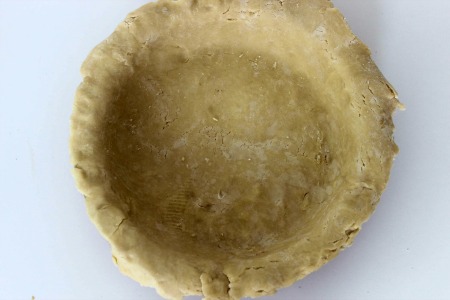 I do like to play with the ingredients in my pie crust recipe. While my grandmother always used just shortening with the flour, my sister tends to use only butter. I have settled pretty much right in the middle when it comes to pies that only have a bottom crust - I use half butter and half shortening. (more on pie crusts coming soon....there are very good reasons to use butter, shortening or a combination of both!).
But no matter which you choose to use, the most important thing to do is to NOT overwork the pie crust. If you do, you will end up with a tough crust and nobody likes that!
Hennyway - about the filling. I know that you can buy the filling already made and in the can, but it is just so easy to make it from scratch and I think it tastes much better than the stuff in the can! It mixes up in just a few minutes and is so worth the extra effort!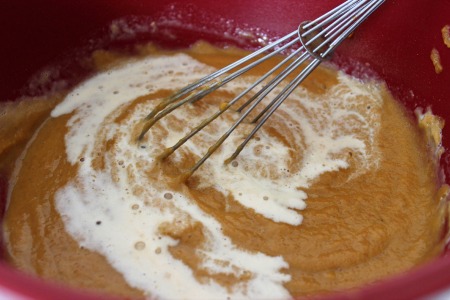 Make sure that you use evaporated milk and don't substitute regular milk in the recipe.  The evaporated milk gives it a creaminess that you will never get with regular milk!
Happy baking!
Need more pumpkin recipes?  Try these: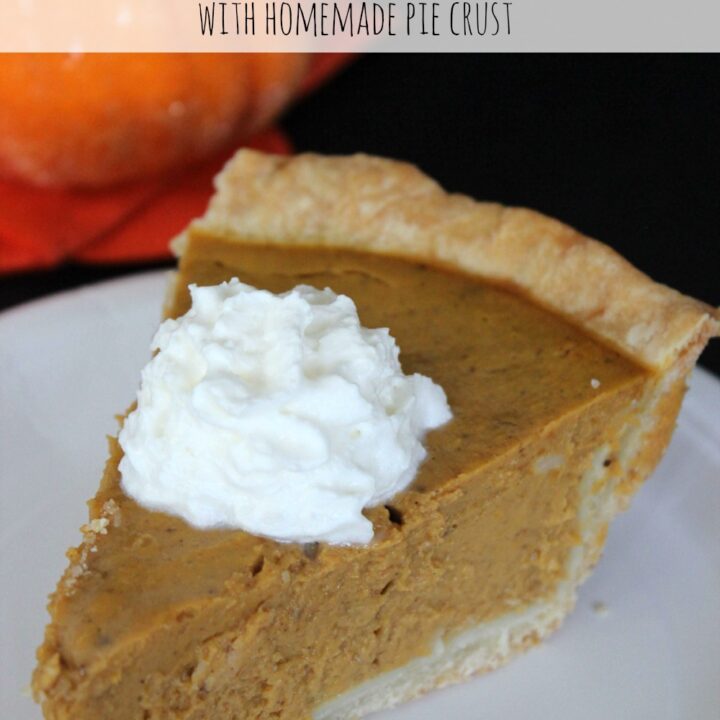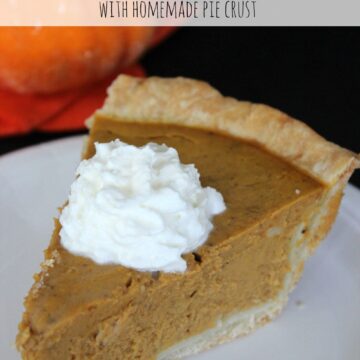 Easy Pumpkin Pie Recipe with Homemade Pie Crust
No need to go out and buy pumpkin pies! This easy pumpkin pie recipe is so quick to make and tastes so much better!
Print
Pin
Ingredients
For The Crust:
1

cup

Shortening

2

cup

Flour

1

Egg

4

tbsp

cold Water

2

tsp

White Vinegar
For the Filling:
3/4

cup

Sugar

1

tsp

Cinnamon

1/2

tsp

Salt

1/2

tsp

Ginger

1/4

tsp

Cloves

2

Eggs

15

oz

Pumpkin Puree

12

oz

Evaporated Milk
Instructions
Work shortening into flour with a pastry cutter until texture resembles meal. If using a food processor, pulse the flour and shortening together until you get the meal texture

Beat egg and add to mixture.

Add cold water and vinegar and stir until just incorporated.

Place in a zipperd bag.

Flatten to about 1/2" with a rolling pin.

Freeze for at least 20 minutes.

Preheat oven to 425.

Roll out on a floured surface and place in pie pan.

Mix sugar, cinnamon, salt, ginger and cloves together.

Beat eggs in large bowl.

Add in pumpkin,sugar mixture and evaporated milk.

Pour mixture into pie shell.

Bake in preheated oven for 15 minutes then reduce temperature to 350 and bake for another 55 minutes or until toothpick inserted in middle comes out clean.

Cool on wire rack.